The shift to remote work has brought about new ways of working as well as new risks – physically, mentally and in the online space.
The latest Better Together series, titled Better Health and Safety, addresses the risks and issues of working from home and explores how we can work better and healthier. Our speakers Ms Rosalind Quek, General Manager, Modern Workplace, Microsoft Asia; Mr Jose Bezanilla, CEO of Great Place to Work® Greater China; and Ms Nohrinyl Verzosa, HR Director from APAC from Tata Communications share practices and perspectives they have gleaned from working with their teams in today's hybrid workplace.
Episode 1
1) What are the hidden and potential risks of working from home?
2) When our home becomes our office, what do we need to be aware of in terms of security?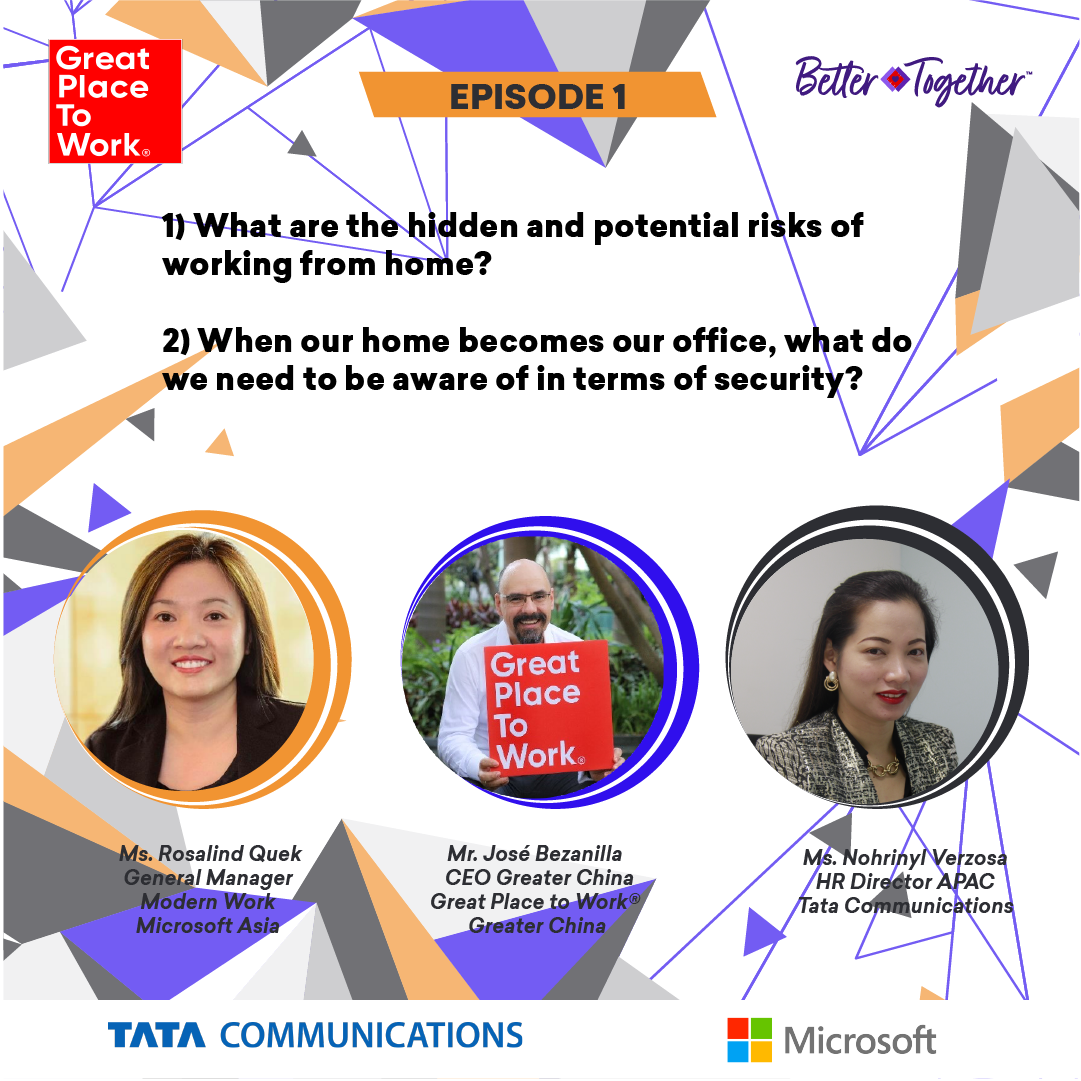 ---
EPISODE 2
1) How can employers demonstrate greater understanding towards employees' personal situations and cultivate a good place to work ?
2) Can working from home be productive? What are some factors that impact productivity?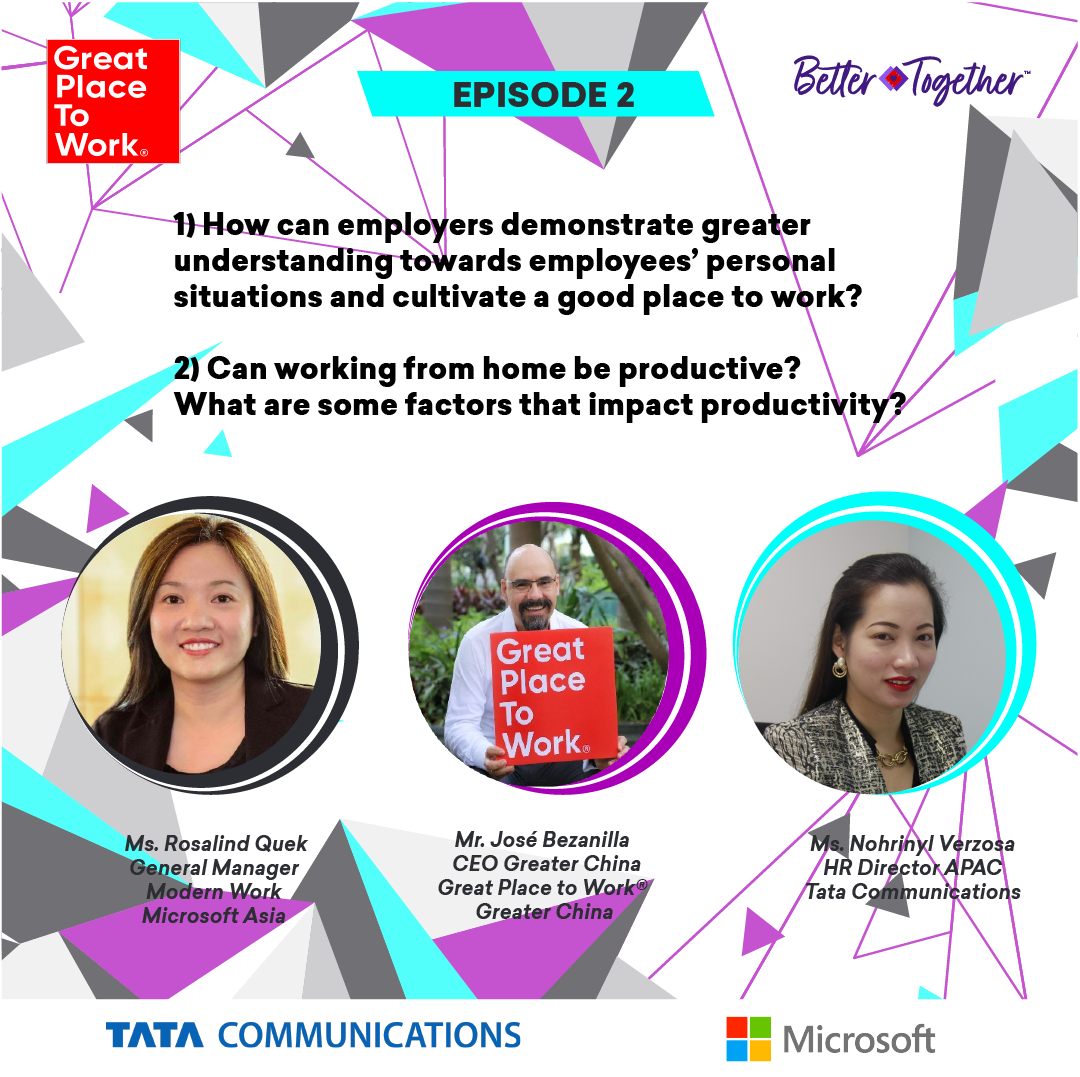 Episode 3
1) How  do you think the future workplace will be different once this COVI19 situation yields?
 2) How can employees stay healthy as they work from home, when the lines between work, family and personal life are blurred.