New Year.
Great Company.
Better Results.
With Great Place to Work® packages, tip the scales in your favor and achieve your goals.
Contact our team and find out more about our seasonal prices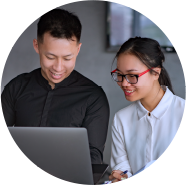 Our Certification™ distinguishes your organization for offering a great work experience for your employees.
How to earn Certification™
Great Place to Work® Certification Program leverages 30 years of research to quantify the current state of your workplace culture and show you how it compares to the best organizations.
Select a 2-week period to launch the Trust Index©, our research-backed employee survey.
Provide details about your company's programs and practices on our Culture Brief.
Meet our benchmark for Certification™ and enjoy the benefits.
Take Advantage of Our Holiday Prices and Earn
Great Place To Work® Certification™
Book your certification process before february 28th, 2023 and
choose one
of our premium products:
Make the most of your Great Place to Work Certification™
Enhance your company profile in our website, personalize it with details and further showcase your amazing company culture.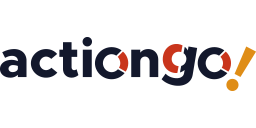 Take it one step further!
Once you have your Trust Index® results, Action GO will allow you to improve your workplace by identifying strengths and areas of opportunity, build an action plan and follow it through the platform.
Join other Great Workplaces
It Pays to be Great Place to Work® Certified™
A healthy culture means a financial advantage in a competitive marketplace. Certification tells investors, candidates and vendors that you're a safe bet.
Companies that build an Innovation By All culture generate more high quality ideas, realize greater speed in implementation, and achieve greater agility resulting in 5.5 times the revenue growth.
It is easier to recruit new employees when you have been certified as a great place to work. We have also found retention is higher at high-trust organizations.
Assess and benchmark your culture to obtain data to identify opportunity areas and provide a roadmap for how to improve – all in metrics that are easy to understand.
Great Place to Work – Certified™ companies have a chance of belonging to the next level of recognition by participation on one of our many Best Workplaces lists in China.
Brand yourself as a company that cares and wins customers' attention and loyalty. Certification gives you the marketing resources to build brand recognition and the actionable insights to drive real business results.
From Great Place to Work®