Nine out of 10 employees at the Best Workplaces in Asia™ agree — they're proud of their organization, take pride in their work, and felt welcomed when they first joined the company.
Great Place to Work® has released its 2021 Best Workplaces in Asia List, showcasing 200 companies across 18 different industries, from information technology to manufacturing and retail to financial services.
The companies hail from 16 different countries and cultures: Bangladesh, Greater China (including China, Hong Kong and Taiwan), India, Indonesia, Japan, Malaysia, Myanmar (formerly Burma), Philippines, Qatar, Saudi Arabia, Singapore, South Korea, Sri Lanka, Thailand, the United Arab Emirates and Vietnam. Companies rank in three size categories: small and medium (10-499 employees); large (500+); and multinational.
The company culture award highlights exceptional company cultures from multinational brands like shipping company DHL Express and hotelier Hilton (both of which held onto their 2020 first and second-place rankings in their size category, respectively) to Flagshiporchestra.Inc's 35-person team in Japan in the small-medium business (SMB) category.
To determine the list, Great Place to Work surveyed 3.3 million employees from over 1,000 companies across those 16 countries in Asia and the Middle East. The best of these were ranked nationally, and then the top 200 were selected as the best of the region.
Several new entries made the list this year, including luxury retailer Chalhoub Group, telecom company Ericsson, medical device supplier Medtronic, and financial services brands American Express and Synchrony, all of which made it into the top 15 of multinational workplaces in Asia.
On average, companies that were named the Best Workplaces in Asia scored 10% better than those that only made it to the national list level — which is already an incredibly high bar, as such workplaces are the best of the best in their own country.
Compared to the national lists, the Best Workplaces in Asia had 15% more of their employees report:
Receiving special and unique benefits
Receiving a fair share of the profits made by the organization
Feeling that management involves people in its decision-making
Management is making a difference at the Best Large Workplaces in Asia
In the large category, PAP Community Foundation (Singapore), Talawakelle Tea Estates (Sri Lanka) and KB Kookmin Card (South Korea) claimed the top three spots.
Compared to non-winners, the Best Large Workplaces in Asia had 21% more employees saying:
Management's actions match its words
Mangers avoid playing favourites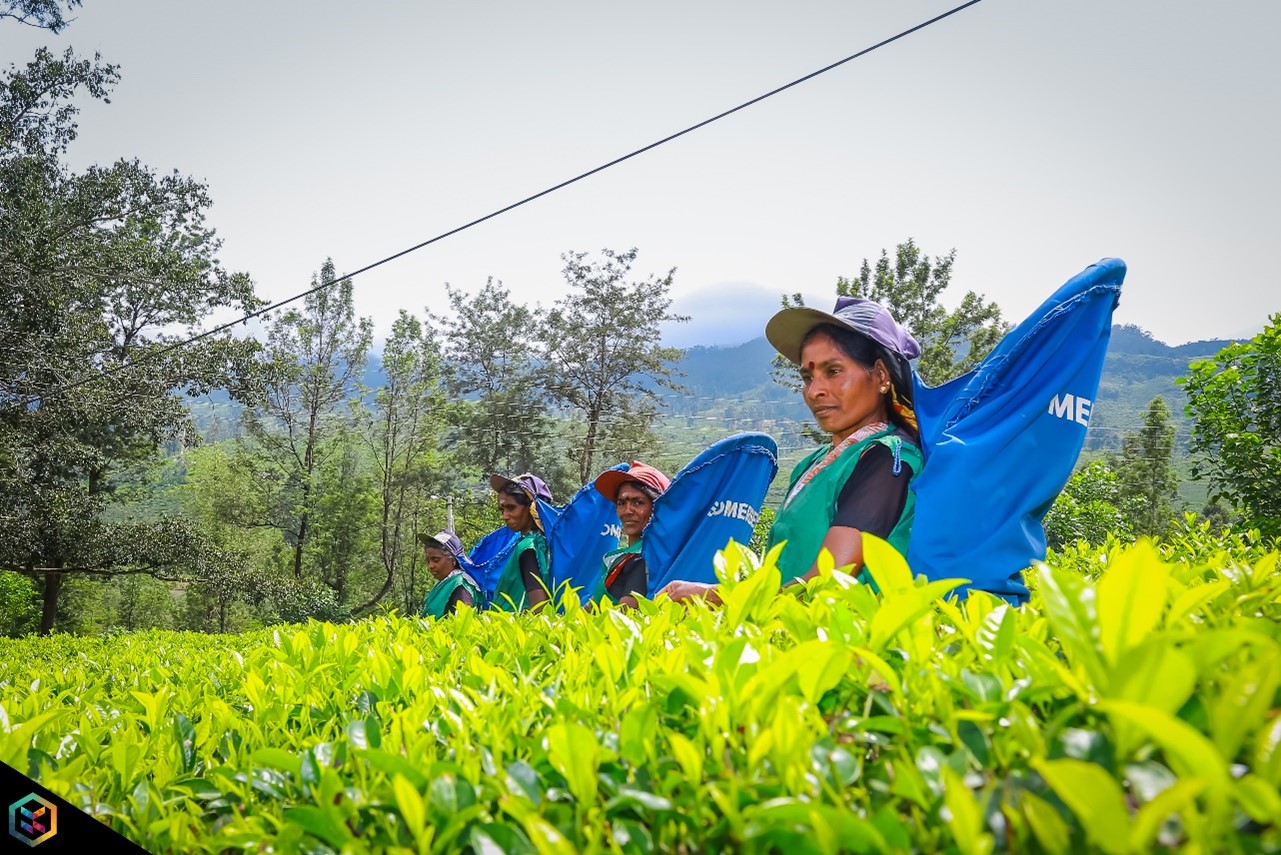 Image: Talawakelle Tea Estates in Sri Lanka
Best SMB Workplaces in Asia are honest, ethical and welcoming
In the SMB category, Canva (Philippines), Charity Committee for Orphans Care (ENSAN) (Saudi Arabia) and THE One (UAE) claimed the top three spots.
For employees at the Best SMB Workplaces in Asia:
93% report a warm welcome when employees join the company
92% believe management is ethical and sincere
Compared to non-winners, the Best SMB Workplaces also showed a commitment to fairness and transparency, with nearly 20% more employees agreeing that they:
Receive a fair share of company profits
Can ask management any question and get an honest answer
Image: Canva in the Philippines
Well-being matters at all Best Workplaces in Asia
COVID-19 brought health and safety front of mind for both employers and employees.
In China, Hilton provided a live-stream lecture on return-to-work safety with the chief doctor of the Shanghai Centre for Disease Control and the director of infectious diseases at Huashan Hospital. Over 50,000 employees and their families and friends attended the sessions.
In India, Medtronic introduced a vaccination program for employees and their families. Lighting company Signify has in-house doctors available 2 to 3 days per week.
And in the Philippines, Canva is offering free COVID vaccinations for all employees and their household families.
But Best Workplaces recognize that well-being is more than just physical health. They also create employee supports for everything from mental health to financial health.
For businesses on national lists across Asia, 70% of employees said they experience well-being at work (defined by factors such as feeling cared for and believing their workplace is a psychologically and emotionally healthy place to work). But that number jumps even higher to 81% at the Best Workplaces in Asia.
EY introduced hobby clubs to combat isolation and help employees feel more connected even while working from home, with 9,000 club members still actively participating. And across most of its Asia-Pacific countries, software provider SAS gave employees a paid Collective Mental Health Day so everyone could disconnect together.
Employee innovation is sky-high at the Best Workplaces in Asia
Innovation isn't exclusive to tech industry giants like Facebook and Google. It is something any company can possess with the right mindset — one that fosters creativity and possibility.
At the Best Workplaces in Asia, employees have twice the innovation experience than at non-winning organizations, as calculated through our Innovation Velocity Ratio (IVR).
IVR is the ratio of employees who can innovate to those who are held back, and describes an organization's ability to quickly harness, mobilize and respond to new information and ideas.
At the 200 Best Workplaces in Asia, the IVR is 10:2, meaning for every 10 employees able to innovate, 2 are experiencing friction. In contrast, non-winning workplaces show an IVR of 5:2 — for every 5 employees able to innovate, 2 are held back.
Why should employers aim to be named among Best Workplaces?
Around the globe, the fact remains the same: Workplaces that are great for people are also great for business.
For example, our research has found that businesses with a culture of innovation that encourages all employees achieve 5.5 times the revenue growth. And employee well-being has been shown to precede financial performance, rather than the other way around.
For the Best Workplaces in Asia, factors such as well-being, innovation, pride and fairness are elevating them above the competition. These employers know that thriving company cultures lead to thriving businesses.