Software company Adobe has a sweet abode.
Its San Jose, Calif., headquarters features an airy atrium with giant steps perfect for lounging on, glass-enclosed walkways more than 100 feet above the ground and a cafeteria surrounded by living walls.
But few employees have been enjoying the dreamy campus during the pandemic. Adobe was part of an early wave of Silicon Valley tech companies that sent staffers home at the start of the COVID-19 outbreak.
And now, the company is carefully considering when and how to bring employees back to its global facilities.
Amid a surge in COVID cases in California, and the beginning of vaccinations across the country and globe, Adobe's main concern remains its employees' safety, says Gloria Chen, the company's chief people officer and EVP of employee experience.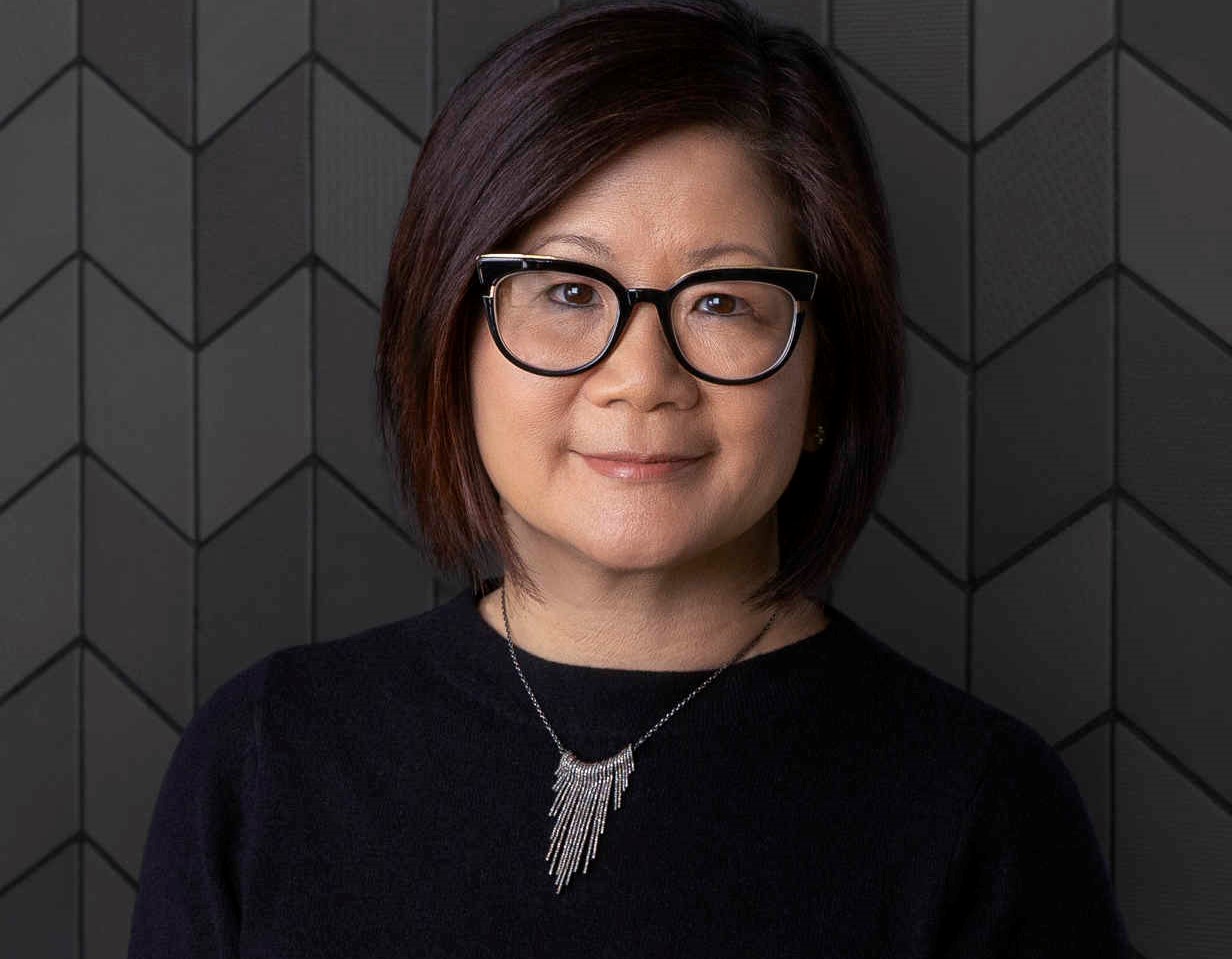 Image: Gloria Chen, Adobe Chief People Officer and EVP, Employee Experience.
Post-pandemic, Adobe will balance the benefits of flexible, virtual work arrangements for employees with the need for teams to gather together—sometimes in person—to perform at their best. Gloria predicts a "hybrid" workplace model in the future.
Digital-first mindset
"We will have a flexible, digital-first mindset," she says. "That's not the same as remote-first."
With its thoughtful approach to the work environment in the coming year, and long-standing, high-trust culture, it's little wonder that Adobe earned a spot on the 2021 Fortune Best Workplaces in the Bay Area™ list.
Great Place to Work® just published the list in partnership with Fortune. Great Place to Work analyzed anonymous survey feedback representing more than 44,000 employees in the San Francisco Bay Area to create the list.
Employees responded to over 60 survey questions describing the extent to which their organization creates a great place to work For All™—that is, a culture that enables everyone to reach their full potential, no matter who they are or what they do for the organization.
Law firm Perkins Coie LLP ranked first in the large-company category. It was followed by Comcast, Kimpton Hotels & Restaurants, cybersecurity firm CrowdStrike and Cisco.
Employers in the San Francisco Bay Area stood out at the beginning of the COVID pandemic. Ahead of public health guidance, a several area technology firms transitioned quickly to remote operations.
Given the recent increase in COVID cases in California, limitations on in-person office operations continue. As of late December, a State of California stay-at-home order affected the eleven counties that make up the Bay Area.
However, COVID vaccinations have also begun. And organization leaders can now envision the end of the pandemic and the possibility that business as usual will resume.
Returning employees to the physical office
Business as usual, though, may never return—at least when it comes to physical work arrangements. In the latter half of 2020, Great Place to Work conducted a survey of Fortune 500 executives about their plans for returning to their offices and how they predict the future of physical workplaces. Among the findings:
Nearly 6 in 10 respondents expected to need less space compared to pre-COVID levels
Business leaders expect virtual workforces to shrink after the pandemic but remain at significant proportions
This last discovery varies dramatically by industry:
Just 15% of the health care workforce are expected to become full-time virtual workers post-COVID
On the other end of the spectrum, the information technology industry is expected to have 40% of employees working remotely full-time once the pandemic is over. That's up from 24 percent pre-COVID.
Adobe is among the tech firms wrestling with questions of where and how employees will work. As a global organization, the company has already reopened offices in different regions across the world to small groups of employees.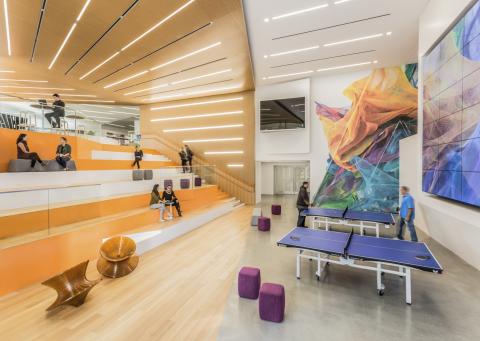 Image: Adobe Headquarters community space, pre-pandemic.
Many of its Asian facilities are open, for example. Some European offices opened partway through 2020, only to close again as COVID infections surged on the Continent later in the year.
Closing, opening, closing again
Managing those opening and closing decisions have been just part of the job for Gloria and other Adobe leaders over the past 12 months.
Gloria's team has continued to conduct pulse surveys of employees, which showed a troubling trend at the end of the summer. Adobe employees, many of whom were parents having to manage remote school for their kids, revealed higher levels of fatigue. "People were mentally exhausted," Gloria says.
At the same time, employees overall weren't taking as many paid-time-off days as they could. So Gloria and CEO Shantanu Narayen came up with a novel solution: shut down the entire company every third Friday from September through the end of the year.
Guilt-free time off
That decision meant people could take days off "guilt-free," not worrying that they were letting their teams down or missing vital meetings. "It helped everyone recharge," Gloria say.
Adobe's experience was not unique. In the same returning-to-the office study mentioned earlier, employee surveys gathered and analyzed by Great Place to Work found that nearly one in four employees was experiencing workplace burn-out, up significantly from 2019.
The research also showed that employee productivity, innovation and collaboration initially improved in the wake of the pandemic, peaking in May. By August, however, those measures all fell by at least 10 percentage points.
In other words, employees in general were exhausted last year. And the productivity of people—many of whom were working from home—slipped as the pandemic dragged on.
Some observers note that COVID has proven, beyond a doubt, that remote work is effective. Gloria agrees that working from home can enable concentrated work, and that communication tools can keep colleagues connected.
Serendipitous solutions
But Gloria adds that there are drawbacks to a purely virtual workforce, including the loss of chance encounters in hallways that spark innovative ideas.
What's more, she says, creating the conditions for teams to thrive is vital to Adobe's success. As a result, in Adobe's hybrid model of the future, much of the decision-making authority around when and how teams work together in the office will be up to them.
"We're going to empower the teams to figure it out. We recognize that it's not going to be a one-size fits all approach," she says.
Don't be surprised if some of these teams choose to meet on the welcoming steps of Adobe's atrium in San Jose.
See the full list of the Fortune Best Workplaces in the Bay Area.