Great Place to Work® Institute announces 'Best Companies to Work® for in Hong Kong 2019'
Hong Kong SAR, June 14th, 2019. – Last night the Awards Ceremony for the Best Companies to Work for® in Hong Kong 2019 ended with laughter, paddles and drums.  It was a night in which the best companies, together with an acclaimed dragon boat team, shared their team spirit, teamwork and enthusiasm in helping their respective teams achieve their common goals.
The awardees had so much fun whilst paddling as a team and showcased their ability to create instant, effective teamwork by bringing together different people from different companies to work on a shared activity.
Fun time paddling.
The waterfall venue was chosen for this particular purpose, as its natural background gave the perfect assimilation of paddling on the water outside.
In order to paddle correctly, the whole team needs to follow the beat of the drum and the drummer is the leader that creates the atmosphere to lead the crew to move together.
Great Place to Work® Institute also announced to much excitement, that applications for Best Workplaces™ for Women will be officially open for any organization. "Empowering women in the workplace isn't just the right thing to do – it's simply good business. Organizations can create their own equitable cultures by learning from the companies on this list, who get women's buy-in of the mission by inspiring them to innovate and drive the company forward," said Michael Bush,Global CEO of Great Place to Work®.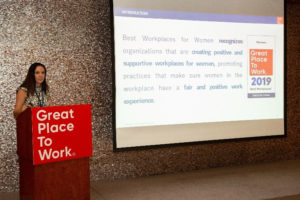 Ms Cristina Vallejo presented the Best Workplaces™ for Women.
A recent study conducted by Great Place to Work® found that women's careers benefit when their leaders seek out ways to make work more meaningful for all employees, irrespective of gender.  When women feel they make a difference at their companies, they're 27x more likely to say they have a great place to work and 6x more likely to want to stay with their companies for a long time.  If women experience workplace traits that encourage innovation, they are 4x more likely to plan a long-term future at the company.
Best Workplaces™ for Women in Greater China aims to help in closing the gaps in an organization's workplace culture and to help many companies to provide a great place to work for all.
In addition to the excitement of the paddling session and Best Workplaces™ for Women news, the research findings from this year's batch were analyzed and delivered. Mr. Tails Mao, who is in charge of research and logistics at Great Place to Work®, commented "this year's result shows the importance of camaraderie in the perception of building a great workplace culture amongst Hong Kong's workforce."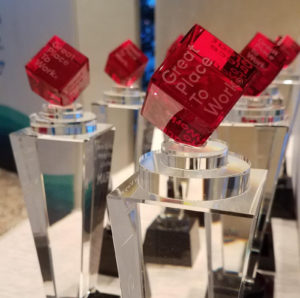 The finale of the night was the awarding of the Best Companies to Work for® in Hong Kong for 2019. Ten companies of different sizes and from a diverse range of industries were awarded while 50 were surveyed. Ms. Maggie Yau, leading Marketing at the Institute, commented: "it's never easy to implement a policy and ensure that everyone will be on the same page or move at the same speed, but these wonderful Best Companies have demonstrated that, with great team work and encouragement, we can push to achieve a common goal. And we are very proud of these companies."
Best Companies to Work for® in Hong Kong 2019
(in alphabetical order)
Cisco
DHL Express Hong Kong
Galton Voysey
KKR
Liquidnet Asia Limited
Mars Company Hong Kong Limited
Meijer Trading Ltd.
Meltwater
NVIDIA
SAP Hong Kong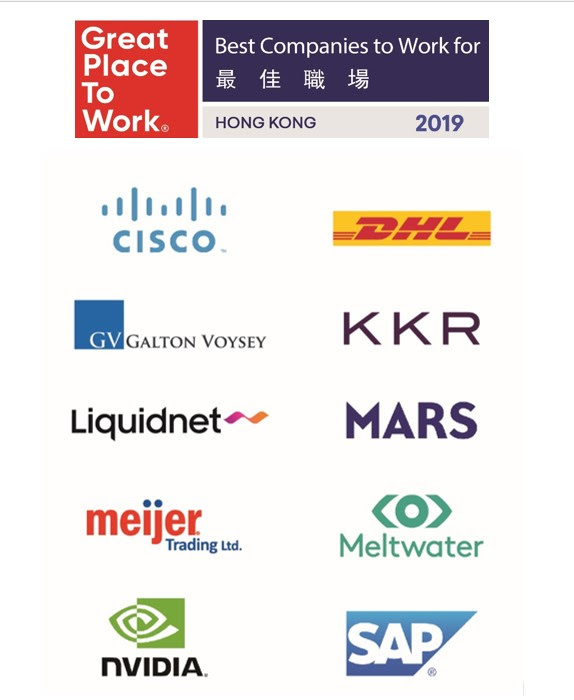 Finally, there were further announcements regarding upcoming events. Next up is the annual conference and the Awards Ceremony for Best Companies to Work For® in Greater China 2019. This event will take place in December in Shanghai.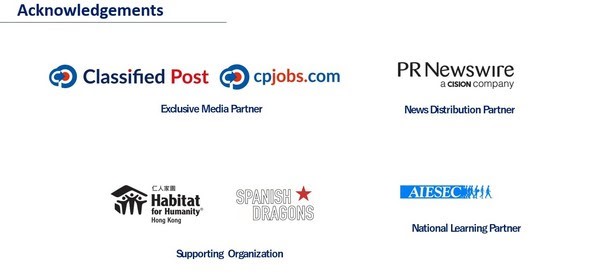 Classified Post
The Classified Post, published every Saturday, is an English-language recruitment publication in Hong Kong with a reputation for offering quality job postings. Launched in 1973, it came in a single section of the South China Morning Post following 70 years of classified advertisements published as part of the main paper. In our continuing effort to build the HR community and to draw the elite in the market, we have been holding different events and awards for both employers and jobseekers.https://www.scmp.com/
cpjobs
cpjobs.com, a leading digital recruitment platform owned by South China Morning Post Publishers Ltd., is the first recruitment digital platform in Hong Kong to make use of Predictive Analytics to proactively connect jobseekers with suitable employers. We connect high quality candidates with some of Hong Kong' s most successful businesses on a daily basis, and we will continue to upgrade and refine the platform to cater for Hong Kong' s recruitment needs. https://www.cpjobs.com/hk/
PR Newswire
PR Newswire, a Cision Ltd. company (NYSE: CISN), is a leading global provider of news distribution and earned media software and services. In conjunction with Cision's cloud-based communications product suite, PR Newswire's services enable marketers, corporate communicators, and investor relations officers to identify key influencers, engage target audiences, craft and distribute strategic content, and measure meaningful impact. Combining the world's largest multi-channel, multi-cultural content dissemination network with comprehensive workflow tools and platforms, PR Newswire powers the stories of organizations around the world. PR Newswire serves tens of thousands of clients from offices in the Americas, Europe, the Middle East, Africa and Asia-Pacific regions. https://www.prnasia.com/
*PRnewswire is the official news distribution partner of the Awards Ceremony for the Best Companies to Work For® in Hong Kong 2019.