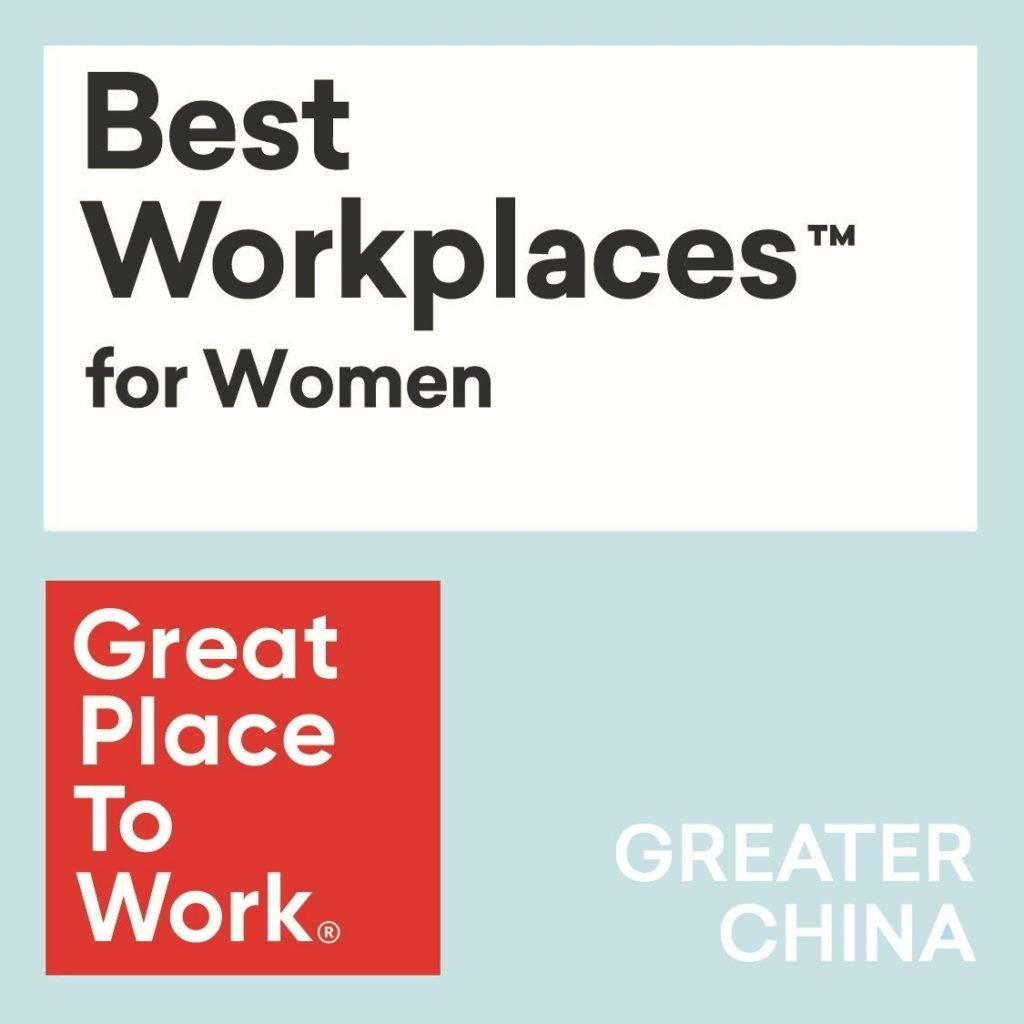 Introduction
More and more companies are paving the way in helping women for their career development, and not only that, we see many top organizations that are offering programs covering for women but also FOR ALL of their employees, creating a truly great workplace for all.
In 2019 Great Place to Work® Greater China launched the certification of Best Workplaces for Women™ in Greater China. This accreditation recognizes those top organizations that, while providing a great work environment to all employees, are also creating positive and supportive workplaces for women in particular developing and promoting practices that make sure women in the workplace have fair and positive work experience and have the opportunity to contribute to the success of the business while they develop their talents personally and professionally. 
Today we have recognized many Best Workplaces for Women in Greater China, not only that they have met our criteria, but they also shared some of the great practices, friendly programs, and policies that they are offering to women in different organizations and job levels.
We would like to take this opportunity to share the inspiring stories of how some the award-winning companies have been supporting to its female employees.   We hope these Best Workplaces for Women Webinars series will be inspirational and motivational to all the women and organizations.
Special thanks to all the organizations for sharing and contributing their stories and working hard to provide great workplaces FORALL.